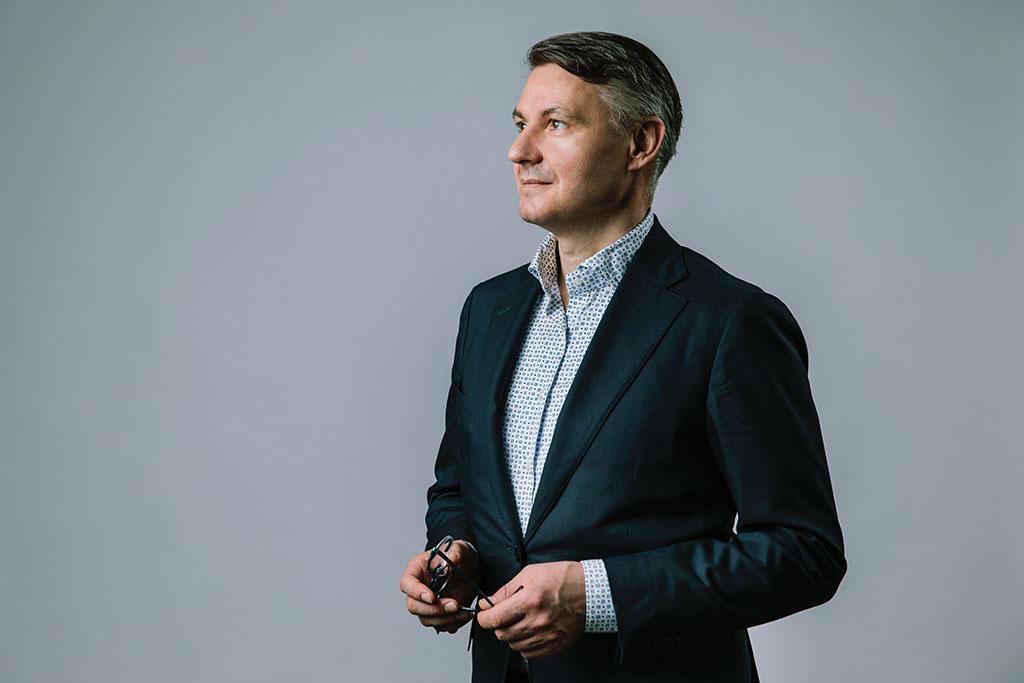 Coffee morning with the CEO of Braun Classics"Stefan Kastner", get to know more about the new leadership
Interviewer:

Good day, ladies and gentlemen. Today, we have the privilege of sitting down with Stefan Kaestner, the Owner and CEO of Braun Classics Eyewear.
Stefan, thank you for joining us today.
Stefan Kaestner: Thank you for having me. It's a pleasure to be here.
Professional Profile and Background
Interviewer: Let's start by getting to know you a bit better, Stefan. Can you provide us with a brief overview of your professional background, and what led you to the world of eyewear?
Stefan Kaestner:  Born in Germany, I have had the privilege of being immersed in the world of optometry and ophthalmology from a young age. With 40 years of professional experience, I have served as an optician in Germany, Switzerland, and Italy, gaining a diverse and extensive knowledge of eye care practices in different regions.
My career has been driven by an unwavering passion for improving the vision and eye health of individuals. I have dedicated myself to staying at the forefront of advancements in the field, continuously expanding my expertise in diagnosing and treating various eye conditions.
Throughout my career, I have worked diligently to provide personalized and compassionate care to my patients, understanding the profound impact that vision has on their quality of life. I have always strived to go beyond simply prescribing eyeglasses or contact lenses, aiming to address the unique needs and concerns of each individual.
My commitment to excellence has been recognized by colleagues and patients alike, and I take great pride in the positive outcomes and improved vision I have been able to facilitate over the years. My journey in optometry has been marked by a dedication to the well-being of those I serve and an enduring passion for the field of eye care.
What Made You Fall in Love with Braun Classics?
Interviewer: That's fascinating, Stefan. Now, tell us, what was it about Braun Classics that captured your heart and led you to become its owner and CEO?
Stefan Kaestner: Braun Classics Eyewear has a rich history of producing timeless and iconic eyewear designs. What truly resonated with me was their dedication to craftsmanship, quality, and innovation. The fusion of cutting-edge technology with a deep respect for tradition in creating eyewear truly fascinated me. The ability to blend classic styles with modern aesthetics while maintaining exceptional quality is what made me fall in love with Braun Classics at a very early age in my professional career. It was a brand with a legacy worth preserving and building upon.
The New Braun Classics Vision for the 21st Century
Interviewer: Now, let's talk about the future. What is the new vision for Braun Classics Eyewear in the 21st century under your leadership?
Stefan Kaestner: Our vision for Braun Classics in the 21st century is to continue the legacy of creating timeless eyewear while infusing it with a modern and sustainable twist. We aim to be at the forefront of classic eyewear innovation, not only in terms of design but also in materials and production methods. Sustainability is a core pillar of our vision, and we're committed to reducing our environmental footprint while ensuring our products remain the epitome of style and quality.
We also envision Braun Classics as more than just an eyewear brand; we want to become a lifestyle brand that celebrates individuality and self-expression. Our eyewear will continue to be a reflection of one's unique style and personality, but we will also expand into other bespoke lifestyle  experiences that resonate with our customers.
The New Braun Classics Mission
Interviewer: That sounds ambitious and exciting, Stefan. Can you share with us the new mission that Braun Classics Eyewear will undertake to bring this vision to life?
Stefan Kaestner: Certainly. Our mission is to empower individuals to express themselves boldly and authentically through classic eyewear frames that are synonymous with excellence, innovation, and sustainability. We want to provide our customers with not just a product, but an experience that makes them feel confident and unique.
Furthermore, we are dedicated to fostering a culture of sustainability and responsible business practices within our b2b partner network. We will actively seek ways to reduce waste, and  lower our carbon footprint. Our mission is not only about creating beautiful products but also about leaving a positive impact on the world.
Interviewer: Thank you, Stefan, for sharing your professional journey, vision, and mission for Braun Classics Eyewear. It's clear that you have a strong commitment to both the legacy of the brand and its future. We look forward to seeing how Braun Classics evolves under your leadership in the 21st century.
Stefan Kaestner: Thank you once again for having me. I'm excited about the future of Braun Classics and the incredible journey ahead.