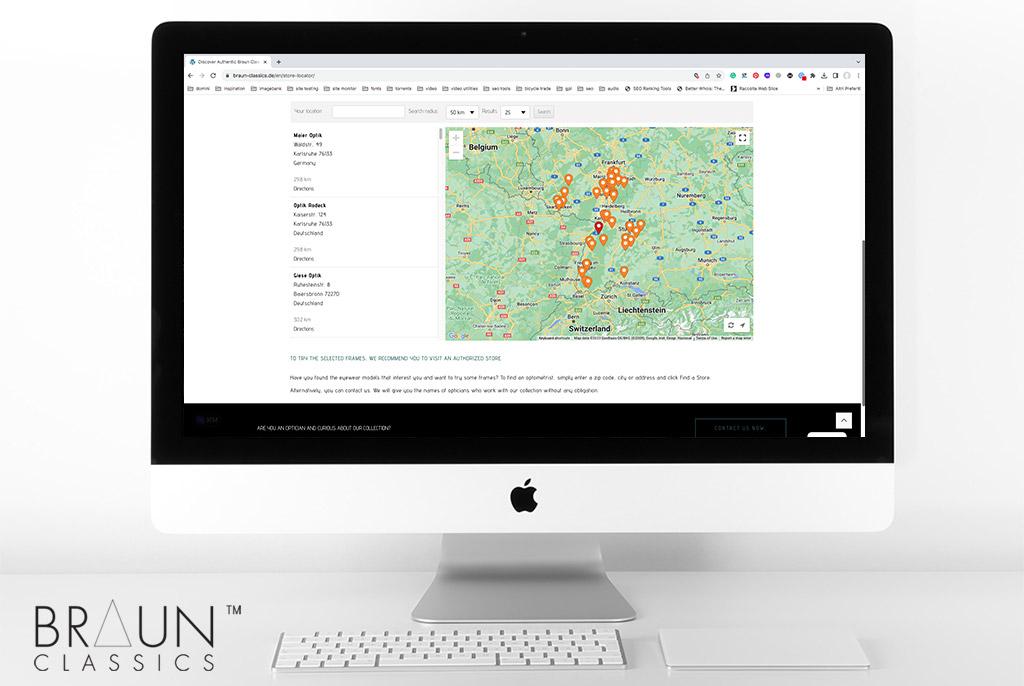 Elevate Your Eyewear Collection with Braun Classics Vintage Eyewear … Join our network!
Here at Braun Classics Gmbh, we're excited to introduce you to a world of timeless elegance and unmatched quality. As a new eyewear store looking to curate a collection that resonates with sophistication and style, we believe our partnership with Braun Classics Vintage Eyewear is the perfect fit.
Unique Selling Proposition: Elevating Eyewear Heritage
Braun Classics Vintage Eyewear isn't just another eyewear brand – it's an embodiment of heritage, craftsmanship, and enduring style. Our unique selling proposition lies in our commitment to reviving iconic eyewear designs from the past, infusing them with modern materials and manufacturing techniques.
By offering Braun Classics Vintage Eyewear, you're not just selling eyewear; you're sharing a piece of history and artistry with your customers.

Guidelines for Joining Our Family:
Curatorial Excellence: We believe in curating an eyewear collection that tells a story. Select the Braun Classics Vintage frames that align with your store's aesthetic and clientele. Our team is ready to assist you in finding the perfect pieces.
Display and Presentation: Elevate your in-store displays to match the allure of our eyewear. Utilize our brand-provided displays and signage to create an immersive experience for your customers.
Training and Knowledge: Our partnership extends beyond products. We'll provide comprehensive training for your staff to ensure they understand the heritage and craftsmanship behind each piece, helping them guide customers to their perfect fit.
Marketing Support: Access professionally crafted marketing materials and content that resonate with the essence of Braun Classics Vintage Eyewear. Leverage our social media presence and collaborate on promotions to expand your reach.

Benefits of Partnering with Braun Classics Vintage Eyewear:
Heritage Appeal: The Braun Classics Vintage collection appeals to customers who appreciate the beauty of timeless design and quality craftsmanship.
Unique Assortment: Differentiate your store with eyewear that stands out from the typical offerings, making your establishment a destination for those seeking distinctive pieces.
Customer Engagement: Engage your customers with stories of eyewear history, capturing their interest and enhancing their overall shopping experience.
Increased Sales: Braun Classics Vintage Eyewear's reputation for excellence will drive traffic to your store, translating into higher sales and increased customer loyalty.
Long-Term Relationship: By partnering with us, you become part of a network of eyewear enthusiasts and professionals who share a passion for authenticity and elegance.
Join us in celebrating eyewear that transcends time and trends. Let's craft an eyewear shopping experience that leaves a lasting impression on your customers.
Here's to a partnership that promises elegance, heritage, and success.
Warm regards,
Stefan Kaestner
Chief Operating Officer
Braun Classics Gmbh