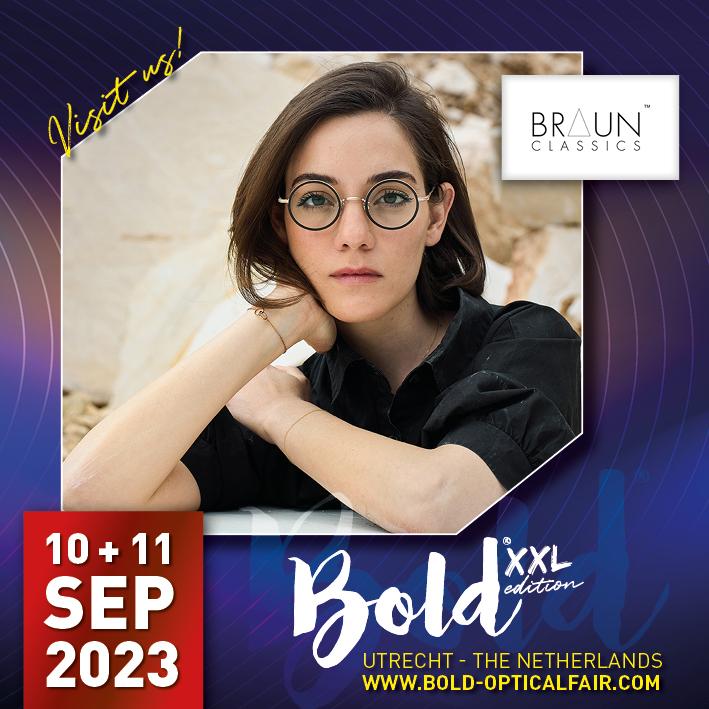 Join us at the Bold Optical Fair and experience the timeless elegance of Braun Classics Eyewear!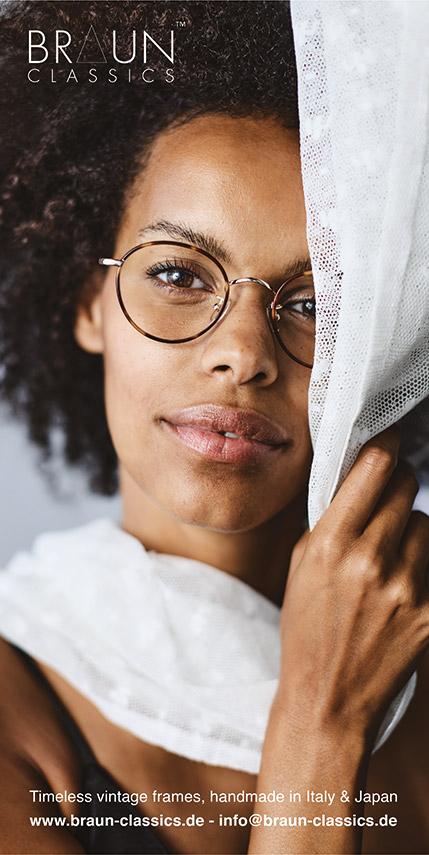 📍 Booth Number: R03
📅 Date: 10-11 September 2023
🏢 Venue: The Werkspoor Cathedral, Tractieweg 41, 3534 AP, Utrecht
Step into the world of handmade eyewear and discover our exquisite collection of vintage frames, meticulously crafted in Italy and Japan. From classic styles to avant-garde designs, we offer eyewear that transcends time.
This exclusive event presents the perfect opportunity to immerse yourself in the artistry and craftsmanship that defines Braun Classics Eyewear. Meet our team of experts, explore our latest designs, and indulge in the personalized Braun Classics Experience.
To ensure a seamless experience, we invite you to book a private B2B meeting with our commercial office. This will allow you to receive personalized attention and gain deeper insights into our collection.
Don't miss out on this exceptional opportunity to witness the fusion of timeless beauty and exceptional craftsmanship. To book your meeting, please contact marketing@braun-classics.de 
We look forward to welcoming you at booth R03!