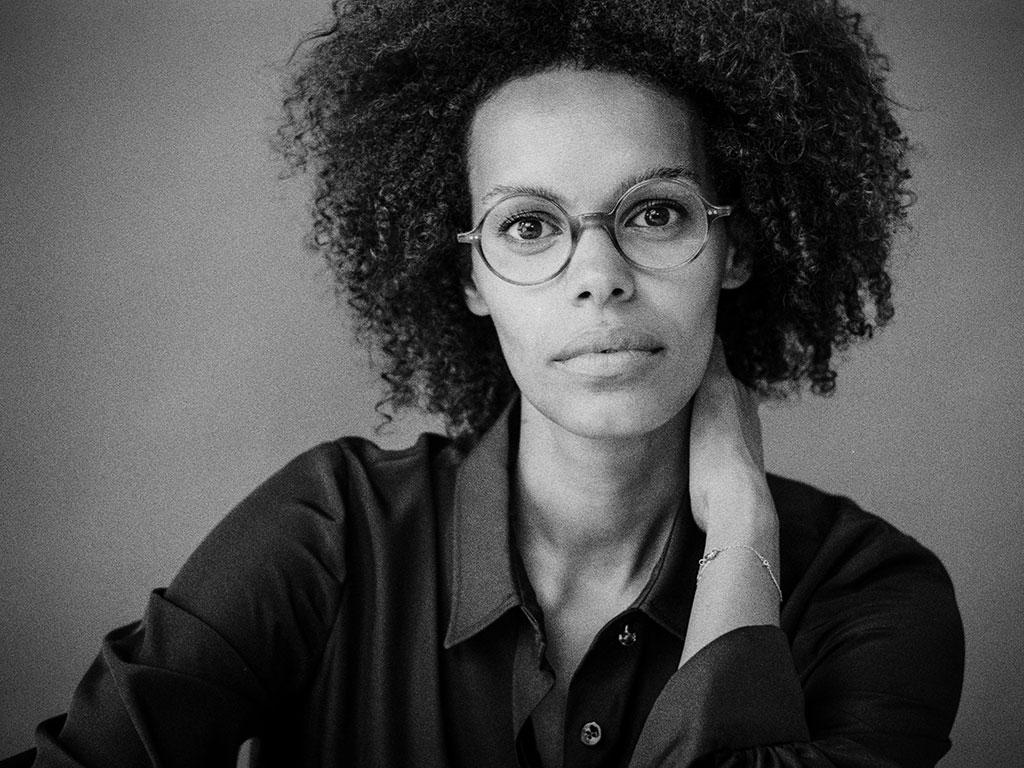 Timeless Elegance with a Modern Twist: Discover Braun Classics Eyewear Frames
Join the exclusive Braun Classics classic eyewear family. View our collection now.
Introduction to Braun Classics eyewear frames
As a lover of fashion and style, I have always been drawn to accessories that exude timeless elegance. That's why I was thrilled when I discovered Braun Classics eyewear frames. These frames truly embody the perfect combination of classic design and modern flair. Whether you are a fashion-forward trendsetter or someone who appreciates the beauty of traditional eyewear, Braun Classics has something for everyone. In this article, we will delve into the world of Braun Classics eyewear frames, exploring their timeless appeal, the different types available, and how to choose the right style for you.
The Timeless Appeal of Classic Eyewear
There is something undeniably captivating about classic eyewear. It effortlessly adds a touch of sophistication and elegance to any outfit. Braun Classics understands this allure and has masterfully crafted eyewear frames that stand the test of time. With their attention to detail and commitment to quality, Braun Classics frames are built to last while maintaining their timeless appeal.
Exploring the Different Types of Braun Classics Frames – Acetate and Titanium
When it comes to eyewear frames, Braun Classics offers two distinct types: Acetate and Titanium. Acetate frames are known for their durability and versatility. They come in a wide range of colours and patterns, allowing you to express your personal style effortlessly. On the other hand, Titanium frames are incredibly lightweight and hypoallergenic, making them perfect for those with sensitive skin. Both options offer exceptional comfort and style, giving you the freedom to choose the material that best suits your needs.
The Allure of Vintage Eyewear
Vintage eyewear has made a remarkable comeback in recent years, and for good reason. The timeless charm and unique designs of vintage frames are hard to resist. Braun Classics captures this allure by incorporating vintage-inspired elements into their eyewear frames. From retro cat-eye shapes to bold oversized frames, Braun Classics seamlessly blends the past with the present, creating eyewear that is both nostalgic and contemporary.
Choosing the Right Style – Aviator, Panto, Fulvue, Oval, and Round Frames
One of the most exciting aspects of Braun Classics eyewear frames is the wide variety of styles available. Whether you prefer a classic aviator frame or a sophisticated oval shape, there is a style that will perfectly complement your face shape and personal style. Let's explore some of the most popular styles offered by Braun Classics.
Aviator Eyewear Frames
Aviator frames have been a staple in the world of eyewear for decades. Their iconic shape and timeless appeal make them a go-to choice for many fashion enthusiasts. Braun Classics offers a range of aviator frames in different colours and materials, allowing you to find the perfect pair to suit your individual taste.
Panto Eyewear Frames
If you're looking for a style that bridges the gap between classic and contemporary, look no further than panto frames. With their rounded shape and keyhole bridge, panto frames offer a unique and stylish look. Braun Classics offers a variety of panto frames, from bold and colourful to subtle and understated.
Fulvue Eyewear Frames
For those who want to make a statement, fulvue frames are the perfect choice. These frames feature oversized lenses and a bold design that instantly draws attention. Whether you opt for a classic black frame or a vibrant tortoiseshell pattern, fulvue frames are sure to make a lasting impression.
Oval Eyewear Frames
Oval frames are a timeless choice for those who prefer a more understated look. With their soft curves and elegant design, oval frames offer a touch of sophistication to any outfit. Braun Classics offers a range of oval frames in different sizes and colours, ensuring that you can find the perfect pair to suit your style.
Round Eyewear Frames
Round frames have a retro charm that never goes out of style. With their circular shape and minimalist design, round frames add a touch of vintage elegance to any ensemble. Whether you prefer a classic tortoiseshell frame or a modern metal design, Braun Classics has a wide selection of round frames to choose from.
Benefits of Braun Classics Eyewear Frames
Aside from their undeniable style, Braun Classics eyewear frames offer a multitude of benefits. Firstly, their commitment to quality ensures that each frame is built to last. This means you can invest in a pair of Braun Classics frames knowing that they will withstand the test of time. Additionally, the wide range of frame styles and materials allows you to find the perfect fit and comfort level for your unique needs. Whether you require a lightweight titanium frame or a durable acetate frame, Braun Classics has you covered. Lastly, Braun Classics frames are designed with optimal vision in mind. Their frames are compatible with a variety of lens types and prescriptions, allowing you to see clearly and comfortably.
Styling Tips for Braun Classics Eyewear Frames
Now that you've chosen the perfect pair of Braun Classics eyewear frames, it's time to elevate your style game. Here are some styling tips to help you make the most of your frames:
Accessorize with Confidence: Treat your eyewear frames as a stylish accessory and coordinate them with your outfit. Whether you match them to your handbag or choose complementary colours, accessorizing with confidence will elevate your entire look.
Experiment with Hairstyles: Your hairstyle can greatly enhance the overall impact of your eyewear frames. Try different updos, braids, or even a sleek ponytail to show off your frames and highlight your facial features.
Mix and Match: Don't be afraid to mix and match different styles and patterns. Pair a bold acetate frame with a patterned blouse or a sleek titanium frame with a classic little black dress. The key is to have fun and experiment with different combinations.
Maintaining and Caring for Your Braun Classics Frames
To ensure that your Braun Classics eyewear frames stay in pristine condition, it's important to follow a few simple care tips. Firstly, always store your frames in a protective case when not in use to prevent scratches and damage. Additionally, clean your frames regularly using a mild soap or lens cleaner and a soft cloth. Avoid using harsh chemicals or abrasive materials that could damage the frame's finish. Lastly, be mindful of how you handle your frames to prevent accidental bending or misalignment.
Where to Buy Braun Classics Eyewear Frames
If you're ready to join the exclusive Braun Classics classic eyewear family, you're in luck! Braun Classics frames are available for purchase offline (trusted retailers) or online. Visit our website to explore our extensive collection of timeless eyewear frames and find your perfect match.
Conclusion
In a world where trends come and go, Braun Classics eyewear frames stand tall as a testament to timeless elegance. With their impeccable craftsmanship, wide variety of styles, and commitment to quality, Braun Classics frames offer the perfect blend of classic design and modern sophistication. By choosing Braun Classics, you are not only investing in a pair of eyewear frames, but also joining an exclusive family of fashion-forward individuals who appreciate the beauty of timeless style. So why wait? Join the Braun Classics family today and discover the eyewear frames that will elevate your style to new heights.