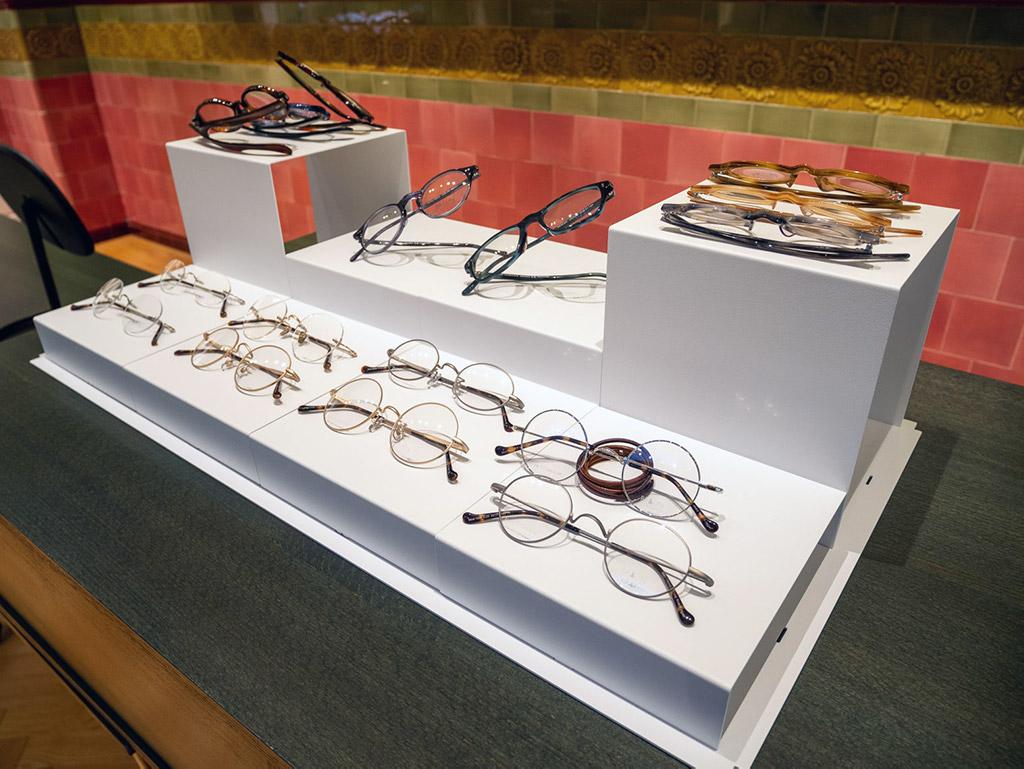 Braun Classics GmbH Announces Commitment to Transparency and Corporate Values
Baden Baden, 01/09/2023
(FOR IMMEDIATE RELEASE)
Braun Classics GmbH, a leading provider of high-quality Italian and Japanese eyewear frames based in Baden Baden, is proud to announce its unwavering commitment to transparency and corporate values. With a rich heritage and a dedication to excellence, Braun Classics sets the standard for integrity and customer satisfaction.
As part of our commitment, we emphasise open and honest communication with our valued customers and stakeholders. We believe in fostering long-term relationships built on trust, and we strive to maintain the highest level of transparency in all our business practices.
This year, Braun Classics is making significant investments in brand awareness both in Germany and internationally. We are thrilled to announce the launch of our new collection of designer vintage eyewear frames. These hand-made frames, inspired by vintage styles, showcase artisan excellence and are crafted in Italy and Japan. For more information, please visit our website or locate your nearest Authorised Braun Classics retailer using our website finder tool.
At Braun Classics, we understand the importance of providing accurate and up-to-date information. Our new website will serve as a reliable source for press releases, media information, as well as photos and contacts. We encourage consumers and specialised eyewear shops in the Germany and abroad to visit our dedicated website for the latest updates and product offerings tailored specifically for the region.
Please note that availability of our products may vary depending on the production year. We advise contacting the nearest authorised Braun Classics Point for more information on product availability and indications of use.
For any inquiries or further information, please refer to our impressum and contact details provided on our website. Our team is readily available to address any questions or concerns you may have.
Braun Classics GmbH remains committed to delivering exceptional hand-made Italian and Japanese eyewear frames and services while upholding our core values of transparency and integrity. We thank our customers for their continued support and look forward to serving them with utmost dedication and professionalism.
About Braun Classics GmbH:
Braun Classics is the independent eyewear label that has been wowing the optical community with classic frames since the 1980s.
In Baden-Baden, in the middle of the northern Black Forest, we design and develop our classic spectacle frames and pay attention to the careful use of our Italian and Japanese resources.
We use Acetate materials that are manufactured in Italy and are also processed there in thoughtful production steps, to high-quality frames.
Our eyeglass frames made of unique metal "Titanium" are manufactured in Japan by expert artisans according to our design and development. These frames are characterized by their durability and special comfort.
Since the beginning of our company's history, we have been passionately involved with the classic round, oval and panto frame shapes, carefully developing them further to make the classics desirable even in our modern and digitalised age.
Media Contact:
Name: Mark Chambers
Title: Chief Marketing Officer
Phone: +39 347 1271745
Email: marketing@braun-classics.de